Basil Nestor leads a busy life as a gambler, author, television producer, and gaming consultant.
He is author of The Unofficial Guide to Casino Gambling, the breakthrough book from the best-selling series that teaches players how to avoid sucker bets and win more when playing gambling games.
Basil is also...
► Author of The Smarter Bet Guide to Poker, The Smarter Bet Guide to Blackjack, Playboy Guide to Playing Poker at Home, and many other books about gambling.
► Contributing editor and columnist for Casino Player magazine. Nearly one million people follow his articles and essays on gambling and casinos every month.
► Writer and director of Merv Griffin's Simple Arithmetic and dozens of other award-winning gaming-oriented television programs, commercials, and documentaries.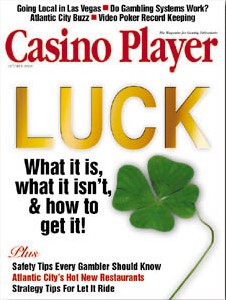 ► Author of hundreds of articles about gambling and casinos for publications such as Playboy, Bluff, Strictly Slots, and many other magazines and news services.
► Consulting Producer for Spike TV's King of Vegas television series.
► Basil recently finished writing Playboy Complete Guide to Casino Gambling. You can find it Barnes and Noble..
Author Contact
Have a question about gambling? You can contact author Basil Nestor via e-mail at author @ smarterbet.com.
(c) copyright 1999-2008 Basil Nestor
Any reprint or repost of material from this web site requires prior written approval.
Questions? Contact webmaster @ smarterbet.com