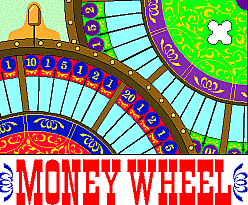 Comps: How to Get Them
---
Q One of my co-workers is always "comped" when he visits Las Vegas. He gets free rooms, free food, and all sorts of perks like a high-roller. This guy is not rich, and I don't think he's betting mortgage money. What gives? More importantly... How can I qualify for comps?
A Comps are complimentary rewards and incentives (hotel rooms, meals, show tickets, etc.) given to players who are what the gaming industry calls "casino oriented."
A casino oriented player is a person who tends to play in ONE casino for extended periods of time (typically a minimum of four hours per day). Keep in mind that most casino games are negative expectation for the player. That means the casino has an advantage, usually somewhere between 2% and 10%. So, it doesn't matter if a player wins or loses any particular decision or series of decisions; in the long run the casino still expects to win. Casinos offer comps to promote this profitable business relationship. They want you to stick around rather than going somewhere else.
Of course, this entire system only works if a casino can track your play. That means you must join the casino players club and be "rated." A floor person will monitor your table play, or a computer will monitor your slot machine play.
Comps are then offered to players based on the casino's theoretical win (what the casino expects to earn from you on average) and the value of the comp. Most properties will comp back about 10% to 30% of the theoretical win. But you don't have to do heavy math to figure out what level of play is required for comps. Simply ask a casino host (one of the well-dressed perpetually-sociable people you'll find hanging around the players club desk). That person will tell you X

hours at Y game with $25 minimum bets will get you a buffet and discounted room, and X hours at Y game with $100 bets will get you a free room and free food, etc.
Comp ratings vary widely from property to property. For example, Bellagio is pricier than Sahara, and the comps reflect that. Ratings for table play usually start at $10 to $25, but don't expect too much until your bets go over $100. Again, it depends on the property. Some places treat $25 players like kings; other casinos act like it's a chore to rate you. In contrast, every penny of your slot play will earn comps when you belong to the players club, but of course, single quarters don't garner rewards as quickly as max coins in a $5 machine.
Have you noticed where this subject automatically takes us? The entire comp exercise encourages players to ask, "What do I have to do to earn comps? How much should I bet?"
Don't surrender to that mindset. Remember, comps are designed to keep you playing. Most people LOSE three to four times MORE than they receive. The best way to handle comps is to NOT chase them. You should play at whatever level suits your taste and wallet. First, choose a casino that appeals to you. Next, decide how much you want to wager. THEN contact a casino host and negotiate comps. Take what you're offered, or take your business somewhere else, but don't EVER wager more or play longer for a free room, a meal, or a show ticket.
For more info about comps and strategies for getting more comps without risking more of your bankroll, check out the Unofficial Guide to Casino Gambling in the SmarterBet.com online bookstore.
Basil Nestor
The Unofficial Guide to Casino Gambling
at SmarterBet.com
(c) copyright 1999-2001 Basil Nestor
Any reprint or repost of material from this web site requires prior written approval.
Questions? Contact webmaster@smarterbet.com