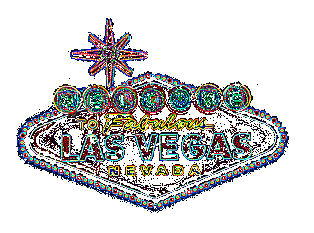 Casino Gambling:
How Pros Do It
by Basil Nestor
---
More than 30 million people will make a pilgrimage to Las Vegas in the next year. Atlantic City will host 34 million visitors, and millions more will visit riverboats, reservations, and other casinos across North America. Most of these pilgrims will play poorly and lose money. You DON'T have to be one of them. Here are some tips that will increase your chance of seeing a net win while simultaneously limiting your potential loss. This is what the pros do.
DO...
1. Every gambler should have a bankroll (money that is budgeted and set aside for gambling). Your bankroll is the only money you should use for wagers. Experienced players often divide a bankroll into smaller "session" bankrolls. That creates an absolute loss-limit for a specific period of time. If you lose X dollars then you quit for the session. Done. A session can be a day, a morning, or whatever time span you choose.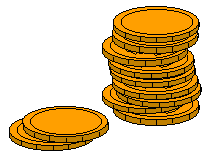 2. Every gambler should also have a flexible WIN-limit. That means a net win above X dollars is automatically removed from the bankroll and set aside. This allows play to continue, but it also guarantees that a losing streak can't negate a winning session.
3. Every game has an optimal strategy. That INCLUDES slots and video poker. A gambler should know the optimal strategy and use it. Remember... optimal strategy is NOT just understanding the rules. It's knowing the bets and play choices that will optimize the probability of a long-term net gain. Profitable gambling is more likely when you don't buck the odds. Here are a couple of blackjack examples.
Optimal strategy is to double down on a soft 18 (ace and seven) against a dealer upcard of 3, 4, 5, or 6. Optimal strategy also requires a player to split hands with double 8's or double aces.
Players who use optimal strategies will ALWAYS have the greatest chance of winning money in the long-run. In contrast, players who follow hunches and DON'T use optimal strategies may get lucky in the short run, but in the long run they will lose lose lose.
Don't know a game's optimal strategy? Then you need The Unofficial Guide to Casino Gambling. The time and effort it takes to learn an the correct strategy for a game is small compared to the positive effect it will have on your bankroll.
5. Do join the casino's players club, and get all the comps (casino complimentary perks) that you can. BUT don't play longer or bet more to get comps.
DON'T...
1. Don't use a wagering system that increases bets after losses. Consecutive losses DO NOT increase the probability of a subsequent win. A favorable decision is never "due". Numbers are never "used up". Still wondering about systems? Click here for more info.
2. Don't play when you're tired or hungry. That's when you're likely to make the worst strategy mistakes.
3. Don't drink too much, even if the alcohol is free. You can't make smart-money choices if your head is spinning.

4. Don't take a cash advance on your credit card. The service charge will cross your eyes, and you'll feel lousy when the bill arrives.
5. Don't carry large amounts of cash. Have it held for you at the casino "cage".
6. Don't forget that you are there to have fun. Make choices that are consistent with having a good time.
These tips are from the Unofficial Guide to Casino Gambling. Check it out in the SmarterBet.com online bookstore.
Good luck!
Basil Nestor
The Unofficial Guide to Casino Gambling
at SmarterBet.com
(c) copyright 1999-2001 Basil Nestor
Any reprint or repost of material from this web site requires prior written approval.
Questions? Contact webmaster@smarterbet.com