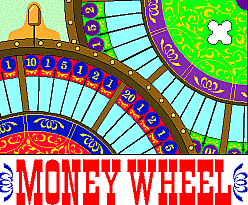 Gambling Systems:
Do They Work?
by Basil Nestor
---
I recently read this on a web page:
"Make money at roulette on a consistent basis! This powerful playing method derives its strength from the maturity of chances. Learn how to divide the table layout to greatly increase your win probability. Teaches how to construct a basic progression that virtually assures a quick and profitable session. Unconditionally guaranteed!"
Hereís another:
"There are ways of altering probability in your favor. We reveal documented probability analysis from an English professor of mathematics and statistics detailing how to sway the random chances of nature in your direction."
Wow! Follow a betting system and win! Consistently. Predictably. Can it be true?
Well... Not in the case of the above advertisements. They are either hopeful fantasies or complete distortions. But there ARE other systems that DO deliver on their promises.
WHAT!?
Youíre surprised? You expected me to pooh-pooh gambling systems. Arenít they all scams? No, not ALL of them. MOST are useless, but some work just fine, and Iíll tell you about them in the next few pages.
(Note to my fellow gambling gurus... Donít pick up the stones just yet.)
You Say Potato, and I Say...
First, letís get our words straight, because words often unconsciously affect the flow of our thinking.
For example, the word "system" conjures a negative image in the gambling world. Experts often use it to describe a betting/playing method that does NOT work. And there are many methods that donít. They multiply like weeds, particularly on the Internet. Some are free or cost a few dollars, but some are sold for $50, $100 or more. The pitch often includes a clever requirement that you sign an agreement to pay the seller a portion of your profits. Isnít that precious? They come "guaranteed." They have been "developed over thousands of hours." One advertisement promises that gambling will be like "going to the bank for a withdrawal."
Think about it. If that system was yours and it worked, would you sell it on a personal web page?
Probably not. You would either head straight for the casino and tell nobody of your precious discovery, or you would publish a book and earn millions when it became a best-seller. Thatís what Edward O. Thorp did when he wrote Beat The Dealer, the first book about counting cards at blackjack.
And hereís where the word "system" causes unexpected problems. Counting cards is a system. In fact, there are a number of game-specific systems that WILL reduce (and in some cases eliminate) a casinoís advantage. Experts often call them "strategies" because it sounds nicer, but theyíre really just systems that happen to work.
Yet if all systems are bad...? See the problem?
Many people get caught in this word trap, and as a result they mistrust ANYTHING that promises to improve the odds. Itís astounding how many people WONíT use mathematically proven game strategies because "nothing works." And guess what? Thatís EXACTLY what the casinos want you to do. They want you to give up, give in, and cheerfully lose.
Donít do it.
You CAN improve the odds. You CAN win more and lose less on average. But you CANíT do it with a system that promises the moon. NO system can make a trip to the casino like going to the bank.
So letís ignore the guaranteed-to-win-or-your-money-back hucksters AND the nothing-ever-works pessimists. Letís get down to the nitty-gritty of what DOES work... and why.
(c) copyright 1999 Basil Nestor
Any reprint or repost of material from this web site requires prior written approval.
Questions? Contact webmaster@smarterbet.com